Sunny Bunny is a competition program of LGBT films at Molodist Kyiv International film festival. When the prize Sunny Bunny was founded in 2000, Molodist became the second international film festival in Europe (the first is Berlinale) to give awards to the films about gay, lesbian, bisexual and transgender people. LGBT trophy Queer Lion is given at Mostra di Venezia (the Venice Film Festival) since 2007 and there is a prize Queer Palm within the Cannes Film Festival since 2010. Over the years, Sunny Bunny has become an important communicative platform for the LGBT community in Ukraine.

The winner of 2015's Sunny Bunny is Sworn Virgin by director Laura Bispuri (Italy, Switzerland, Germany, Albania, Kosovo) which, according to the jury, got the highest regard for its sensitive depiction of Albanian cultural traditions and the critical approach to the oppressive patriarchal system that determines the gender norms in the society, and dictates the rules of the lives for many queer people worldwide. The special diplomas were awarded to: The Summer of Sangailė by the director Alanté Kavaïté, (Lithuania, France, Netherlands) and Stories of Our Lives directed by Jim Chuchu (Kenya, South Africa).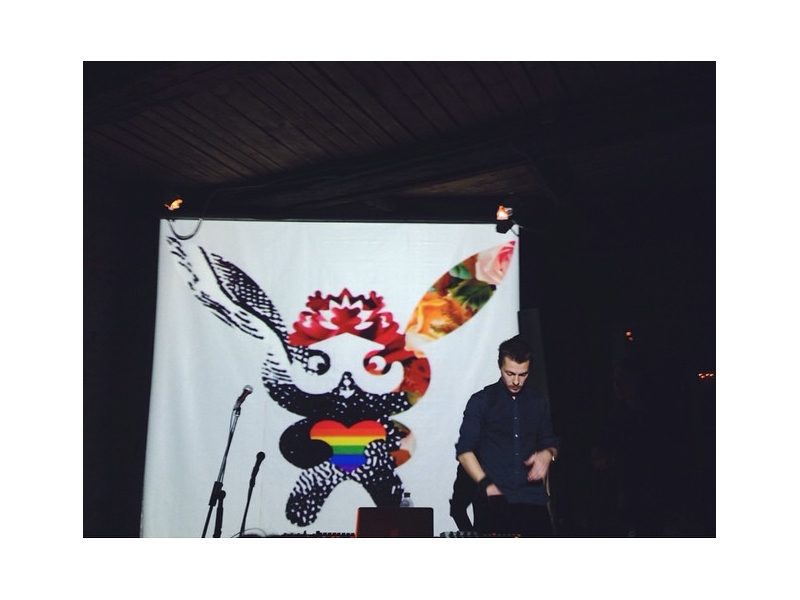 Traditionally Sunny Bunny party is the best and most fun among all Molodist's after parties. This year it was held at Mezzanine club and had a really cool line-up.
I really liked Lyudska Podoba's performance. It's an Ukrainian avant-garde pop band. The band sounds live really good, very danceable and energetic. It doesn't have a record yet, check out their video https://www.youtube.com/watch?v=rvv-T7Pe4nk and the soundcloud https://soundcloud.com/lyudska_podoba
Mezzanine club
To get to a smoking area you need to go through a window
Some photos of Molodist IFF awards ceremony. The closing film of the 45th Molodist was Charlie Kaufman and Duke Johnson's Anomalisa. The Grand Prix of the 45th Kyiv International Film Festival Molodist was awarded to the film Princess by dir. Tali Shalom Ezer (Israel). Here's some more about winners http://molodist.com/en/news/1292
Beautiful ceiling of Ivan Franko Drama Theater
A red carpet of the awards ceremony
Winners receive a golden deer statuette
I had a really cool opportunity to get inside the cinema at night without people inside. A dream of any cinefile, right? 🙂

For the final after party we went to Fazenda bar on a Lvivska square.
Bye. Bye Molodist that was a real fun.
Lyudska Podoba – https://www.facebook.com/LyudskaPodoba/
Sunny Bunny – https://www.facebook.com/sunnybunnyfest/
Molodist IFF – https://www.facebook.com/molodistkiff/
Mezzanine – 31, Nyzhnoiurkivska str., Kyiv