Two of my favorite annual festivals are happening during the autumn. Both events are great reasons to visit Kyiv this autumn.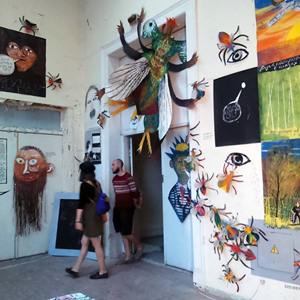 GOGOLFEST 
(September 17 – September 25, 2015)
Our biggest really cool art festival. This year it will take place at new location – VDNH. It's known for not having money and everything is always quite D.I.Y. There are theatre, contemporary art installations, music, fashion, parties, cinema and many more other interesting events. It's created by Dakh theatre/Dakha Brakha/Dakh Daughters director Vlad Troitsky and it's a place where he can show some new project that he has directed. Theatre program is my favorite during many years. It's quite experimental so I belive many of that plays you can understand without a translation. And for sure I would recommend going and seeing something Dakh-related, which was directed by Vlad Troitsky (this year it's opera Job and classic music performances) and a live show by Dakh Daughters.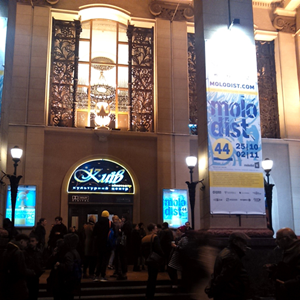 Molodist International Film Festival 
(October 24 – November 1, 2015)
Molodist means "Youth", its main concept is to support young directors and for a competition program the festival chooses only debut films. It's the biggest and oldest Ukrainian International film festival – in 2015 Molodist IFF will celebrate 45 years. All films are with English subs. It takes place in a beautiful building of Kyiv cinema. After each day they have a little after party somewhere close to the cinema. I love this festival so much, it's very sweet and nice. It's a great chance to see foreign indie films and a new Ukrainian cinema.
SEE-K: Walking tours around Kyiv. Book a tour! seekyiv@gmail.com