In August 2014, Oleksii disappeared during the devastating Battle of Ilovaisk in eastern Ukraine. Five years later, his father searches for hope Oleksii survived in Ukrainian folklore and modern technology. After watching hundreds of YouTube videos, he discovers a man resembling his son in a prisoner march in the occupied city of Donetsk. But after so many years, can this evidence lead to his son's return?
Genres: Documentary
Production status: Work-in-progress
Country: Ukraine/USA
Planned release: January 2020
Director: Jason Blevins
Producers: Olena Lysenko, Jason Blevins, Danush Parvaneh, Michael Purcell, Varvara Degtiarenko
Screenwriters: Jason Blevins, Olena Lysenko
Production company: See-K Cooperative
Contact: Olena Lysenko, olena.v.lysenko@gmail.com, +380506948452
See-K project began as a cultural series on YouTube called See Kyiv (See-K), which focuses on the Ukrainian capital of Kyiv. It mixed profiles of restaurants and fashion with exploring social issues, such as LGBT rights in Ukraine. See-K Cooperative is an extension of this media project into documentary films.
Jason Blevins has worked as a camera operator for the past five years. His work has been featured on National Geographic, Discovery Channel, independent documentaries and more. He has directed a few online documentaries, such as A Hybrid War (2017) and Drop To the Floor: Inside Vogue Culture in Kyiv (2018). I Never Had Dreams Of My Son is his most personal project yet, emerging from raw footage he shot during the 2014 Ukrainian revolution.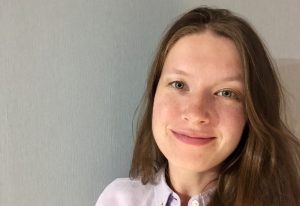 Olena Lysenko is a Ukrainian producer, co-founder of See-K Cooperative. She is a head of communications at Legal Hundred NGO, one of the leading Ukrainian organizations that increases legal awareness among veterans and advocates for veterans rights. Olena Lysenko was a coordinator of national competition of short films at 46th Molodist International Film Festival.