We'd love to meet you in person! Having resided within the city for most of our lives, we are intimately familiar with Kyiv's historic and contemporary cultural and artistic scenes. We'd love to share our insights and passion of the city through walking tours.
Whether it's Kyiv's industrial wastelands, rapturous Soviet-era architecture, modern art galleries, or the key locations of Euromaidan we offer a series of guided walks across the city. See Kyiv can devise a tour based on a specific theme that you choose, please, contact us at seekyiv@gmail.com. Alternatively you may choose from one of the pre-configured routes below:
Historical Kyiv
The eclectic architecture of Kyiv reflects Ukraine's turbulent history. Our historical tour will expose you to the city's magnificent swirl of baroque churches, late modernist buildings, and cutting-edge examples of contemporary architecture. Along the way, we will take you through the sonorous parks of Kyiv, where you can enjoy the wide majesty of the Dnipro River from a comfortable vantage point.
4 hours
30$/person (group from 1 to 10 people)
Wild Kyiv
Kyiv's wild side extends well beyond the city's heady music and art. Tucked away in the heart of the city are vestiges of greenery – forests, hills, and beaches – which are rarely trodden by travellers and locals alike. We offer you the possibility to plunge into the untamed spaces of Kyiv. Be sure to wear comfy shoes!
5 hours
30$/person (group from 1 to 10 people)
Soviet Kyiv
If your interest lies in Soviet architecture, with its untempered optimism and sleek contours, then Kyiv will not disappoint. We can take you to the great Stalinist exhibition complex of VDNKh, where you will see fountains bedecked with frenzies of sunflowers and corn; or to the city's glittering, futuristic hotels and universities in the style of late modernism. Kyiv's outstanding legacy of twentieth century architecture is sure to delight all those who are connoisseurs of utopian urban design and monumentality.
4 hours
30$/person (group from 1 to 10 people)
Book a Tour at: seekyiv@gmail.com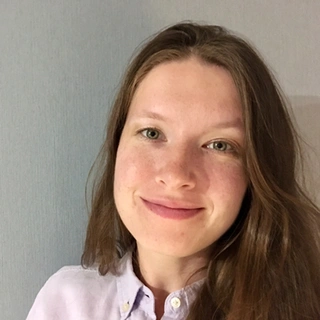 Olena Lysenko
Founder of seekyiv.com. Tour guide in Kyiv since 2015.
Advocacy and PR specialist with 4+ years of experience who works in Ukrainian human rights organization.
Producer, fixer, location scout in Ukraine. I have worked with National Geographic, VICE, indie filmmakers and photographers from the USA, Netherlands, Israel. 
Cultural manager. I was a coordinator of national competition at 46th Molodist International Film Festival.