Producer / Fixer in Ukraine
Since 2015, I have assisted film directors, photographers, and journalists to produce high-quality audio-visual content. Through my in-depth knowledge of Ukrainian politics and society, extensive local networks in the art, film, and politics worlds, I am well-placed to conduct research on your behalf. Interpreting and translation services are also available.
I worked with: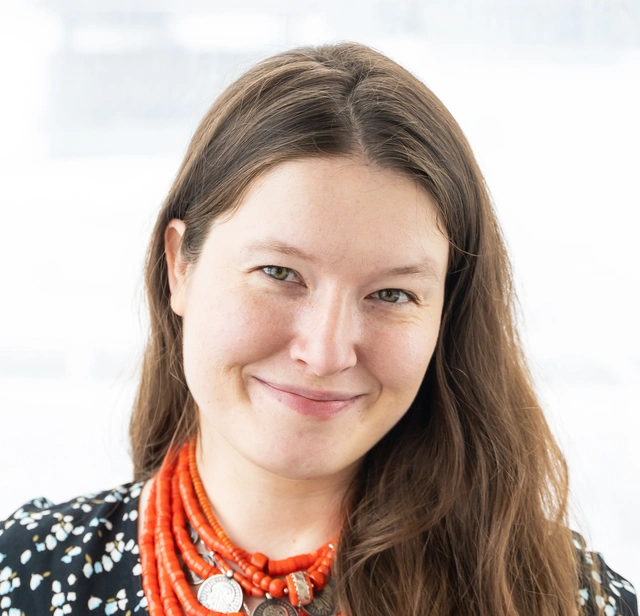 Olena Lysenko
Filmmaker, producer, journalist, location scout in Ukraine. I have worked with The New Yorker, National Geographic, National Public Radio, Vox, The Wall Street Journal, Vice. 
Visiting scholar at The Annenberg School for Communication, University of Pennsylvania (USA).
Has PhD in Law.
Advocacy and PR specialist with 5+ years of experience who worked in the Ukrainian non-profit organization,

Legal Hundred

that specialized in veteran affairs and Russian-Ukrainian war.
Worked as an assistant of the Member of Ukrainian Parliament,

Lesia Vasylenko

.
Founder of seekyiv.com. Tour guide in Kyiv, Ukraine since 2015. 
Cultural manager. Worked as a coordinator of the national competition at 46th Molodist International Film Festival in Kyiv. 
Rosie Kingham, Line Producer, Drain The Oceans for National Geographic
It is my pleasure to provide you a reference for Olena Lysenko in regard to her role as our Local Producer/Fixer in Ukraine for Drain The Oceans Series for Mallinson Sadler Productions for National Geographic USA in 2020. Olena is reliable, efficient, detail-oriented and dedicated.
Olena and worked remotely with each other for a number of weeks whilst Olena set up a difficult and sensitive Interview for us in Kyiv during Covid.
Olena assisted us in making contacts, sourcing our Contributors and crew, finding suitable locations setting up the filming. She is well organised, solution driven, very good at managing relationships, she is great with people, and has excellent communication & organisational skills, works well under pressure, and is a good multi-tasker.
I have no doubt that Olena would be an asset to any production unit.
Peter Guest, editor for Rest of World
I worked with Olena Lysenko on a complex assignment in Kiev. She was an absolutely amazing colleague, tracking down sources, building rapport and translating during interviews. I couldn't recommend her highly enough.
Jason Blevins, director, producer
She has been my fixer/producer in Kyiv, Ukraine, for nearly seven years; as well as we co-created a YouTube series See-K to showcase this emerging city for a global youth-oriented market. In brief terms, none of my projects in the region would have been successful without her. She is dedicated, passionate and persistent in her work on a project. She also has a strong understanding of storytelling, which is important when providing translation/interpretation. For example, we conducted many interviews and she provided almost simultaneous interpretation with a strong emphasis on story points. She had a deep understanding of the story we were telling about a father's missing child and was able to identify new information, contextualize it within our story and convey it both to the subject in Ukrainian and to me in English. This level of professionalism is not always present — but Ms. Lysenko excels at this.
Hannah Saleh, director, producer, former editor of VICE
Meeting Olena Lysenko seems like a thing that was meant to be a thing as we came across each other during music festival I visited whilst taking holiday in Kiev in summer 2017. She made the rest of the holiday unforgettable as she kindly showed our group all the interesting spots we could barely find ourselves. She was also essential help for my photography project, because she showed me the best, yet hidden locations. Her deep insight and brilliant knowledge of the local context and situation turned not only Kiev, but the whole Ukraine into a place that I will visit anytime I have a chance, both for leisure and work-related purpose. Our frequented and inspiring discussions brought to light the idea of a documentary project where she'll take part and to which we both are already looking forward to. I strongly recommend Lena