I NEVER HAD DREAMS OF MY SON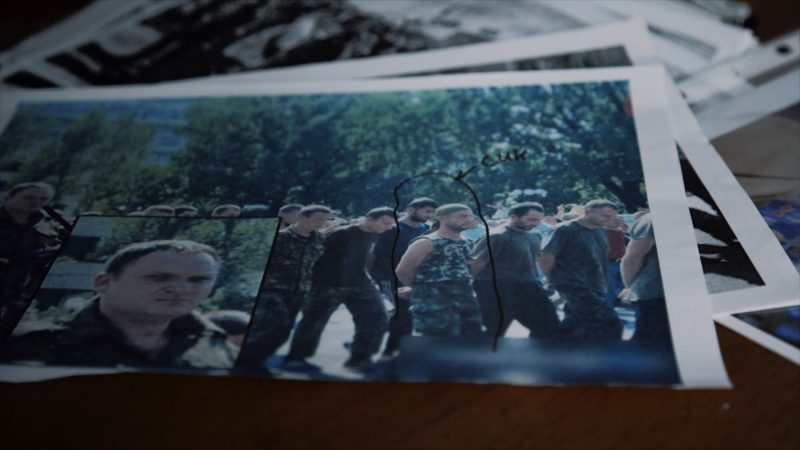 ABOUT THE FILM
In August 2014, Oleksii Shevliuha disappeared during the Battle of Ilovaisk in eastern Ukraine. Five years later, his father searches for Oleksii through Ukrainian folklore and modern technology. Many hundreds of YouTube videos later, he catches sight of an imprisoned man resembling his son.
Directed by Jason Blevins
Premiere: March 9, 2022 on New Yorker Magazine
Genre: Documentary Film
Countries of origin: Ukraine, USA
Production company: See-K Cooperative
DIRECTOR'S STATEMENT
In the spring of 2014, we met Oleksii Shevliuha while he was a Ukrainian activist occupying Kyiv's central square. He was a sincere individual who cared passionately for better country. We lost touch as he joined the war effort that summer. Sometime in 2017, I learned that shortly after our final meeting with Oleksii, he had gone missing in the Battle of Ilovaisk.
Having several hours of footage of him, we tracked down his father, Oleksandr. It was during our first meeting with Oleksandr that he surprised us with print outs of a POW march in Donetsk, Ukraine. He pointed to one captured soldier and said, "This is my son."
Producer Olena Lysenko and I knew we had to do something to bring not only Oleksandr and Oleksii's story to the world, but that of anyone whose lives have been touched by conflict and war.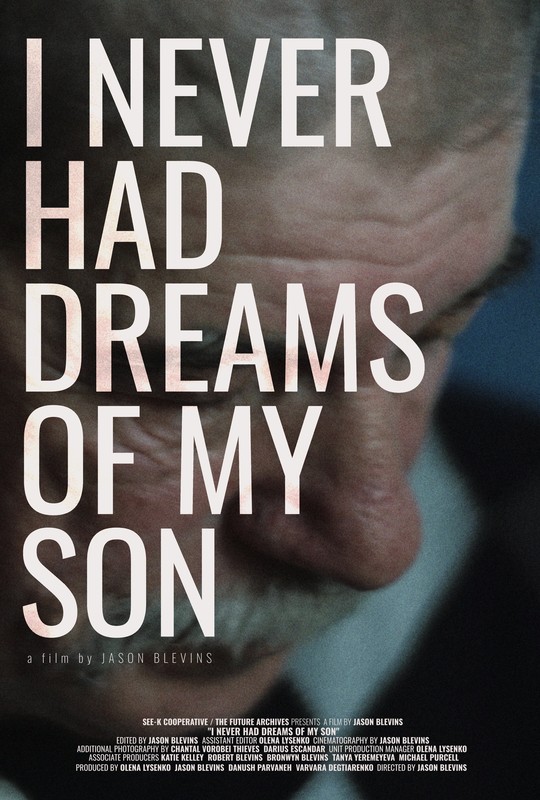 PRESS
"Oleksii Shevliuha has been missing since 2014, when he went to fight pro-Russia separatists in the east. Jason Blevins and Olena Lysenko's "I Never Had Dreams of My Son" follows the father who has never stopped searching for him." Read The New Yorker Magazine article by Anna Kordunsky
Directed by: Jason Blevins
Produced by: Olena Lysenko | Jason Blevins | Varvara Degtiarenko
Associate Producer: Danush Parvaneh
Cinematography by Jason Blevins
Additional Photography by: Noemi Charlotte Thieves | Darius "Ddog" Escandar
Editor: Jason Blevins 
Assistant Editors: Olena Lysenko | Katie Kelley
Translations: Anna Tsybko | Olena Lysenko
Post Production Sound: Otthouse Audio
Production Services: SEE-K Cooperative
Ilovaisk footage provided by Andrii Dzyndzia
Additional Music by Tucha
Special Thanks: David Berry | The Blevins Family | Yuri Bukiia | Elan Golod | Hennadii Kurilov | Roman Lanovyi | Volodymyr Lysenko | Michaell Purcell | Dale Roberts | Maria Tsypiashchuk
Executive Producer, The New Yorker Soo-Jeong Kang
Supervising Producer, The New Yorker Yara Bishara 
Producer, The New Yorker Christopher Hwisu Kim
Producer Olena Lysenko
olena.v.lysenko@gmail.com
WhatsApp: +380506948452